Zeiss Contact Day 30 Air (6 lenses)
Add a solution: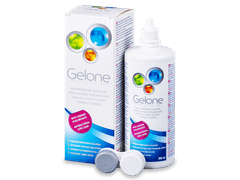 Gelone Solution 360 ml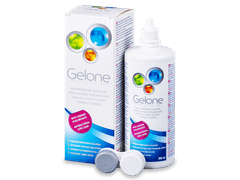 Gelone Solution 360 ml
$7.69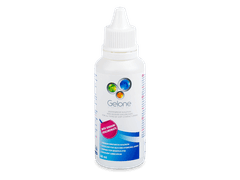 Gelone Solution 50 ml
$6.12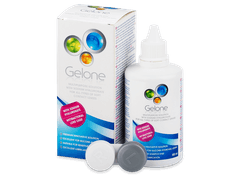 Gelone Solution 100 ml
$7.02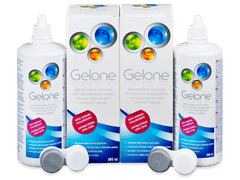 Gelone Solution 2 x 360 ml
$14.59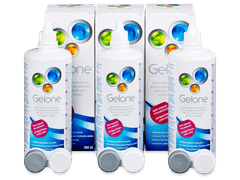 Gelone Solution 3 x 360 ml
$22.09
Zeiss Contact Day 30 Air
Zeiss Contact Day 30 Air is a monthly contact lens developed by a German company that focuses not only on the production of contact lenses but also includes high-quality spectacle lenses and other state-of-the-art optical products.
Zeiss Contact Day 30 Air is 69% water-based and is made of Aerofilcon A, which is breathable enough to be comfortable to wear in eye-sensitive situations.
These silicone hydrogel lenses have a UV filter, so they protect your eyes from harmful UV radiation. These contact lenses don't cover the entire eye, so it's good to think of secondary protection like sunglasses. The lens material has a light blue handling color to help you handle the lens.
Zeiss Contact Day 30 Air lenses are available in plus and minus diopters, making them suitable for correcting nearsightedness and farsightedness.
These lenses have edges formed using modern technology, which significantly contributes to their comfortable wear throughout the day.
Properties - Zeiss Contact Day 30 Air (6 lenses)
Manufacturer:
Carl Zeiss
BC:

8.80,

8.50

DIA:

14.20

Pack size:
6 lenses
Expiration:

12 months and more

Replacement schedule:

30 Days

Water content:

69%

Oxygen permeability:

76 Dk/t

Lenses Material:

Aerofilcon A

Power range:

from -12.00 to +8.00

Extended or overnight wear:

No

UV filter:

Yes

Medical Device:

Yes

Product name:

Zeiss Contact Day 30 Air
Smart
Alternative
UV filter
High water content
Money-back Guarantee
Smart
Alternative
Reviews
80

of our customers recommend this product
Comments
Do you have any questions?