TopVue Air Multifocal (3 lenses)
Add a solution: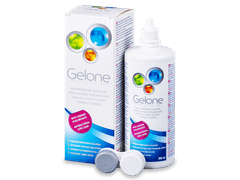 Gelone Solution 360 ml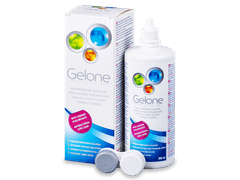 Gelone Solution 360 ml
$7.69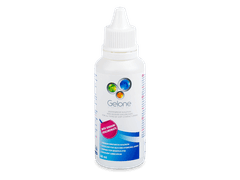 Gelone Solution 50 ml
$6.12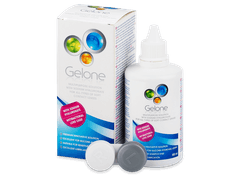 Gelone Solution 100 ml
$7.02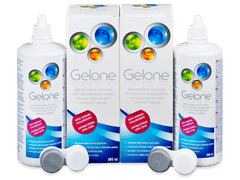 Gelone Solution 2 x 360 ml
$14.59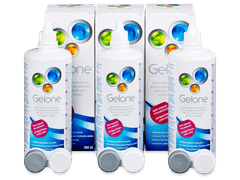 Gelone Solution 3 x 360 ml
$22.09
Other packaging:
TopVue Air Multifocal Contact Lenses
TopVue Air Multifocal contact lenses are designed for people with presbyopia and are made from an innovative, third generation silicone-hydrogel material. These multifocal lenses feature a high level of oxygen permeability and a high water content. These innovative lenses also feature several optical zones that guarantee quality vision correction at all distances and also exceptional comfort.
You can also buy our larger pack of 6 TopVue Air Multifocal monthly lenses at a great, low price.
Comfortable and effective presbyopia treatment
Presbyopia is a common vision defect associated with aging. In many adults, impaired vision begins to occur around the age of 40 due to the loss of elasticity of the eye lens, so the eye is not able to adequately focus at near and far distances. TopVue Air Multifocal lenses provide consistent, clear vision at all distances.
A clear view at all distances
TopVue Air Multifocal contact lenses feature multiple optical zones. This principle of alternating individual optical zones in concentric circles uses the natural, physiological properties of the eye - the pupil withdraws when focusing on close objects and widens when looking into the distance. Correcting the optical zone for near vision is concentrated in the center of the lens, while towards the edges are zones for correcting vision at longer distances.
Which addition (ADD) should you choose?
TopVue Air Multifocal contact lenses feature four additional values. In the event that your measured value is between two of these four, select the value that is lower. If necessary, in the case of a dominant eye, the dominant eye should be with a higher value and non-dominant with lower.
Highly breathable and sufficiently hydrated
Their technologically advanced silicone-hydrogel material provides TopVue Air Multifocal an extremely high level of oxygen permeability. The transport of atmospheric oxygen to the cornea occurs through microscopic channels within the lens material. The ability to transfer oxygen (transmissibility) is 100 Dk / t.
Water content is a very important factor in the healthy use of contact lenses. TopVue Air Multifocal feature a 45% water content. With their high volume of water, they retain a high degree of hydration throughout the day. The amount of water contained in TopVue Air Multifocal also reduces the accumulation of deposits on the lens surface.
Properties - TopVue Air Multifocal (3 lenses)
Manufacturer:
TopVue
BC:

8.60

DIA:

14.20

Pack size:
3 lenses
Add power:

+1.00,

+1.50,

+2.00,

+2.50

Oxygen permeability:

100 Dk/t

Expiration:

24 months and more

Replacement schedule:

30 Days

Water content:

45%

Power range:

from -12.00 to +6.00

Lenses Material:

Innofilcon A

Extended or overnight wear:

No

UV filter:

No

Product name:

TopVue Air Multifocal

Contains Sodium hyaluronate:

Yes

Medical Device:

Yes
Reviews
35

of our customers recommend this product
Comments
Do you have any questions?