Add a solution: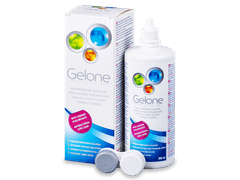 Gelone Solution 360 ml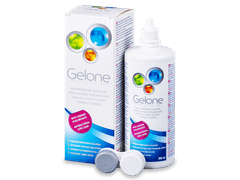 Gelone Solution 360 ml
$7.69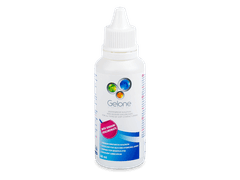 Gelone Solution 50 ml
$6.12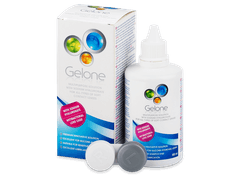 Gelone Solution 100 ml
$7.02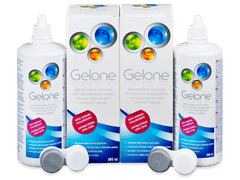 Gelone Solution 2 x 360 ml
$14.59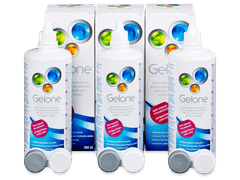 Gelone Solution 3 x 360 ml
$22.09
TopVue Air Monthly Contact Lenses
TopVue Air are the latest generation of advanced silicone-hydrogel contact lenses. They are extremely breathable and retain the required water content needed for comfort and clarity. The new lens design and technology guarantee comfort and healthy wear.
Daily wear
TopVue Air contact lenses are intended for daily wear with a 30-day replacement schedule. At night, it is necessary to remove and store the lenses in a contacts case filled with solution.
Comfort from the start
TopVue Air monthly contact lenses are supplied in plastic blister packs. The solution is fortified by added sodium hyaluronate, which is a highly effective lubricating substance that has complete compatibility with the physiological environment of the eye. This substance is completely natural to humans, therefore it does not cause any discomfort or undesirable complications (as may be the case for other wetting agents).
Highly breathable
The innovative technological processing of silicone-hydrogel materials provides TopVue Air lenses exceptional breathability by transporting atmospheric oxygen to the cornea, which proceeds through microscopic channels within the lens material. The ability to transfer oxygen (transmissibility) is 100 Dk/t in TopVue Air.
Sufficient hydration for healthy eyes
Another important parameter of all contact lenses is the use of sufficient water content. Water is essential for required hydration of the contact lenses. TopVue Air contain 45% water content. Thanks to this high water content, they remain sufficiently hydrated throughout the day. A high water content also helps reduce the adhesion of deposits on the lens surface.
Properties - TopVue Air (12 lenses)
| | |
| --- | --- |
| Manufacturer: | TopVue |
| BC: | 8.60 |
| DIA: | 14.20 |
| Pack size: | 12 lenses |
| Oxygen permeability: | 100 Dk/t |
| Expiration: | 24 months and more |
| Replacement schedule: | 30 Days |
| Water content: | 45% |
| Power range: | from -12.00 to +8.00 |
| Lenses Material: | Innofilcon A |
| Extended or overnight wear: | No |
| UV filter: | No |
| Product name: | TopVue Air |
| Contains Sodium hyaluronate: | Yes |
| Medical Device: | Yes |
Reviews
36

of our customers recommend this product
Comments
Do you have any questions?