Quarterly Optima FW (4 lenses)
Add a solution: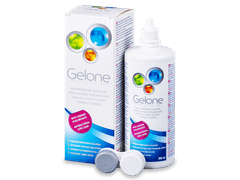 Gelone Solution 360 ml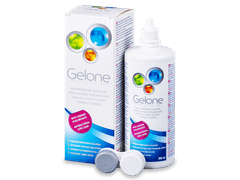 Gelone Solution 360 ml
$7.69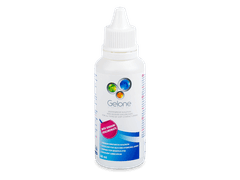 Gelone Solution 50 ml
$6.12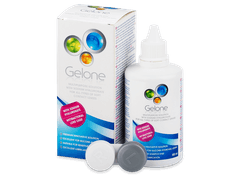 Gelone Solution 100 ml
$7.02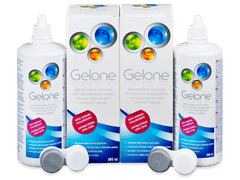 Gelone Solution 2 x 360 ml
$14.59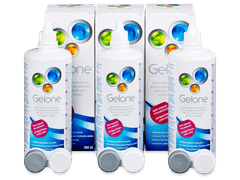 Gelone Solution 3 x 360 ml
$22.09
Replacement schedule and care
Quarterly lenses are durable lenses with a usability time-frame of 90 days. This type of lens is something you'll usually see among coloured lenses. They are very cost-effective but require a higher degree of maintenance and care. It's commonly assumed you won't be wearing them every day during their 90-day lifespan and that'll you'll carefully clean, disinfect, and store them. Note: do not use peroxide on coloured lenses.
Optima FW Quarterly Contact Lenses
Optima FW, manufactured by Bausch and Lomb, are contact lenses with a three-month replacement schedule. Their primary advantage is the cost-effectiveness. Their cost per day is among the lowest on the market.
Contact lens care
Optima FW lenses must be removed, disinfected, and stored in solution every night. It is recommended to use a more efficient type of solution, i.e. peroxide solution, with these lenses to help resist deposit formations.
Replacement schedule
The longer wearing time of Optima FW carries some risk that the lenses may be damaged in the daily handling process. The lens material may not withstand three months of wear. If the lens is damaged due to daily handling, it should be discarded before the end of the three-month period.
Note: Optima FW lenses are only available in minus diopter values.
Production has been discontinued. To check availability, enter your parameters in the drop-down menu above. We recommend switching to new TopVue Air or Biofinity monthly contact lenses.
Properties - Quarterly Optima FW (4 lenses)
Manufacturer:
Bausch and Lomb
BC:

8.70,

8.40

DIA:

14.00

Pack size:
4 lenses
Expiration:

12 months and more

Oxygen permeability:

24 Dk/t

Water content:

38%

Replacement schedule:

90 Days

Power range:

from -9.00 to -0.25

Extended or overnight wear:

No

UV filter:

No

Product name:

Optima FW

Lenses Material:

Polymacon

Medical Device:

Yes
Reviews
149

of our customers recommend this product
Comments
Do you have any questions?