Miru 1 Month Menicon Multifocal (6 lenses)
Non-stock combinations of these contact lenses are to order only.
Add a solution: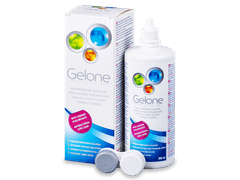 Gelone Solution 360 ml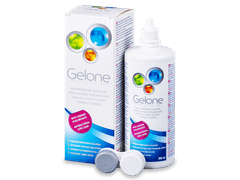 Gelone Solution 360 ml
$7.69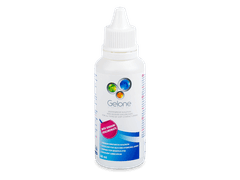 Gelone Solution 50 ml
$6.12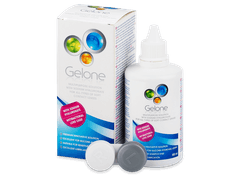 Gelone Solution 100 ml
$7.02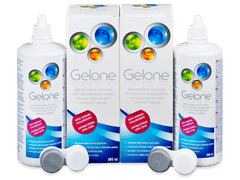 Gelone Solution 2 x 360 ml
$14.59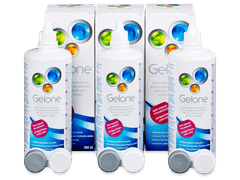 Gelone Solution 3 x 360 ml
$22.09
Miru 1 Month Menicon Multifocal Contact Lenses
Menicon has created
Miru 1 Month contact lenses
for users struggling with the effects of presbyopia. Each package contains 6 silicone-hydrogel contact lenses designed to transmit a high level of oxygen to the cornea (129 Dk/t). Miru 1 Month Multifocal contact lenses are designed using Menicon's patented MeniSilk ™ and Nanogloss ™ technologies. The lens manufacturing processing ensures that the surface is so smooth that it prevents dirt and deposits from adhering and causing discomfort. These lenses are imbued with 40% water content and are among the most breathable lenses on the market today. For exceptionally easy handling, the lenses also feature a light visibility tint.
Your Choice of Additional Powers
Miru 1 Month Multifocal lenses are designed for people who require both near and distance vision correction. For this reason, you will need to choose from two sets of parameters – first the diopter for distance vision, and then an additional value. These lenses feature two standardized additional values. LOW addition is intended for values that do not exceed +1.75. HIGH addition can be selected for values over +2.00. If the additional value indicated on your prescription differs from these, please consult your eye-care specialist for guidance. Please note that our customer service advisors are not qualified to provide this advice via phone or email.
The LOW and HIGH contact lens value additions are specially designed to ensure perfect vision. At higher additional values, the reading zone is slightly decentralized, which is optimal for crisp, clear vision.
Note: These lenses are available only for pre-order.
Properties
Manufacturer:
Menicon
BC:

8.60

DIA:

14.20

Pack size:
6 lenses
Expiration:

12 months and more

Oxygen permeability:

129 Dk/t

Replacement schedule:

30 Days

Water content:

40%

Lenses Material:

Asmofilcon A

Power range:

from -13.00 to +6.00

Add power:

High (+2.00)

Low (+1.00)

Product name:

Miru 1 Month Menicon Multifocal

Extended or overnight wear:

No

UV filter:

No

Medical Device:

Yes
Smart
Alternative
Extremely breathable
Sharp vision across all distances
High level of hydration throughout the day
Smart
Alternative
Reviews
170

of our customers recommend this product
Comments
Do you have any questions?