Crullé Smart Glasses CR03S
---
Glasses size
What is my size?
Shipping date:
Friday 8.12.
Illustrative photo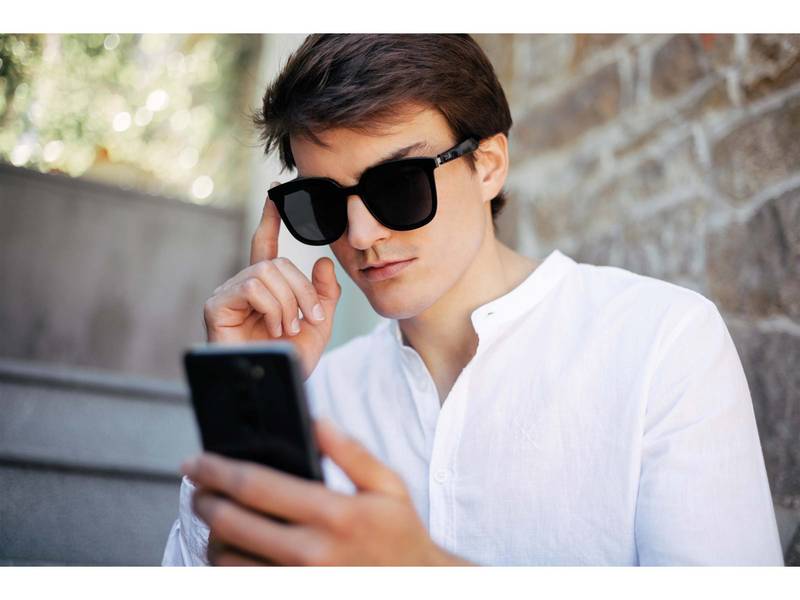 About Crullé
Whether you're looking for an everyday look or need something to fit a stronger fashion sense, Crullé is your brand! Available in many different shapes and colours, there's a pair of Crullé glasses perfect for every preference. These stylish and durable glasses come with a low price tag, so why choose only one?
About these glasses
The shape is square, which works perfectly for those with diamond, oval, and round-shaped faces. The frame colour is mostly black, which is an easy colour to wear and remains an excellent and reliable choice for an everyday yet elegant style. The lens colour is grey, which reduces glare and improves colour perception. The material is mainly made of lightweight and durable plastic. Would you like to see if these glasses are the perfect fit for you? Get a closer look with our virtual try-on tool! On Sale
Smart Glasses - the future is here!
Step into the future with a shiny pair of smart glasses! Let your glasses do all the work for you with their leading-edge technology. Easily receive calls and listen to music with just a tap. These glasses feature bluetooth 5.0, a magnetic charging port, built-in headphones and microphone, an easy-to-operate tap area (which allows for one-touch navigation) and led indicator lights. Enjoy fast charging and a long battery life, so you can just carry on with life as usual while your smart glasses stay ready. Not only are these glasses innovative and user-friendly, they are also stylish and comfortable! So, stay ahead of the times and get yourself a pair, today!
Original products
We sell only original brands and products. When you order glasses from Alensa, they are already in stock and will be delivered to your doorstep in the shortest possble time. We strive for the most complete customer satisfaction. In case our products have not met your expectations, please contact our customer service team who will work to attain the best resolution.