Crullé Connect C9
---
Glasses size
What is my size?
Shipping date:
Monday 11.12.
Illustrative photo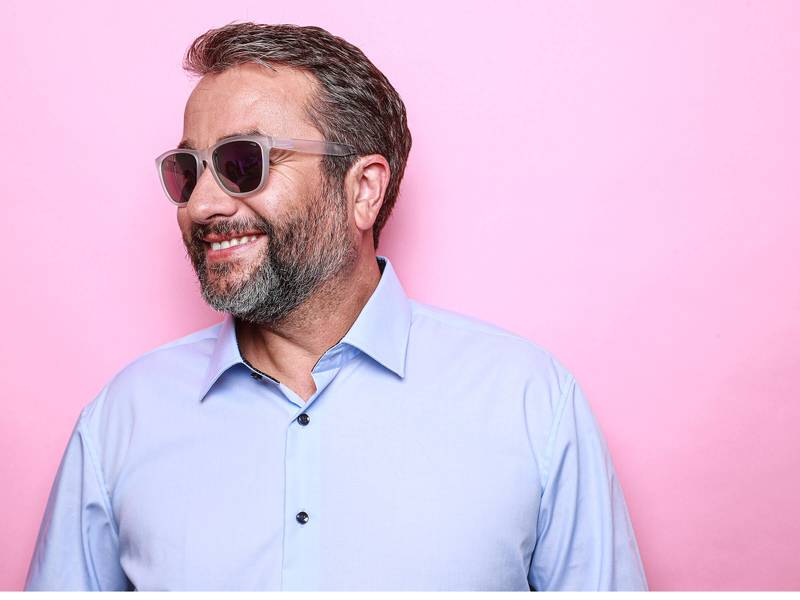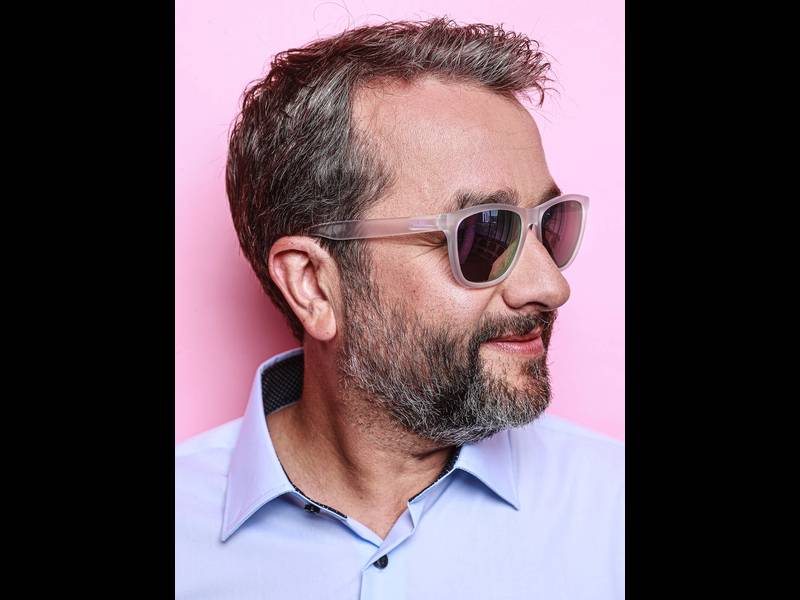 About Crullé
Whether you're looking for an everyday look or need something to fit a stronger fashion sense, Crullé is your brand! Available in many different shapes and colours, there's a pair of Crullé glasses perfect for every preference. These stylish and durable glasses come with a low price tag, so why choose only one?
About these glasses
The shape is square, which works perfectly for those with diamond, oval, and round-shaped faces. The frame is transparent, which is a popular trend and will go with any kind of skin complexion and outfit. The lens colour is purple, which is ideal for reducing general brightness. The lens colour is green, which reduces brightness and is great for all outdoor activities. The lenses are covered in a mirrored coating, which helps your vision by tempering bright light circumstances. Polarization has been added to these sunglasses. Polarized lenses contain a special filter that blocks intense reflected light, which, in effect, reduces glare and adds further protection for your eyes. These glasses are suitable for driving. They are equipped with a polarisation filter, which helps reduce glare and light reflection. The material is mainly made of lightweight and durable plastic. Would you like to see if these glasses are the perfect fit for you? Get a closer look with our virtual try-on tool! These are the ideal sunglasses for sports or outdoor activities. These frames have an elegant matte finish.
Get these with prescription lenses
If this pair of sunglasses caught your fancy but you're wondering if you could have it equipped with prescription lenses, then you're in luck! Instead of adding this pair to your basket as is, you can click our option to add prescription lenses. This will take you to our eyeglass lens order form, where you'll need to enter your prescription and specify the type of lenses needed. For this pair to stay as sunglasses, make sure you've got "sunglass lenses" ticked under "special features". You can customise your lenses with various colours, tint intensities and coatings. If you like the frames but you'd prefer a different type of lens, then you can also select clear lenses, self-tinting lenses, blue light-blocking ones or more. So check it out and don't hesitate to contact us in case you're not sure on how to proceed. Once we've received your order, it takes a couple days for our seasoned opticians to finish your prescription sunglasses. And before you know it, you'll have them delivered to your doorstep!
Original products
We sell only original brands and products. When you order glasses from Alensa, they are already in stock and will be delivered to your doorstep in the shortest possble time. We strive for the most complete customer satisfaction. In case our products have not met your expectations, please contact our customer service team who will work to attain the best resolution.