Biofinity Multifocal (6 lenses)
Add a solution: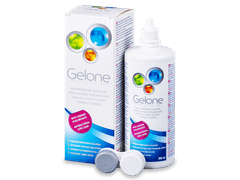 Gelone Solution 360 ml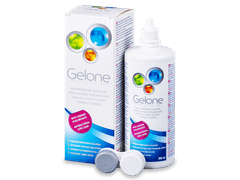 Gelone Solution 360 ml
$7.69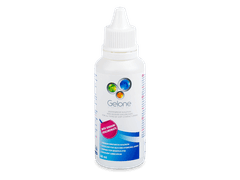 Gelone Solution 50 ml
$6.12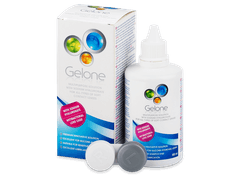 Gelone Solution 100 ml
$7.02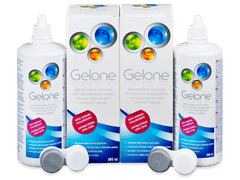 Gelone Solution 2 x 360 ml
$14.59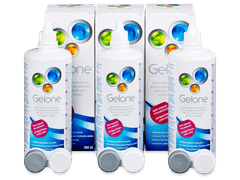 Gelone Solution 3 x 360 ml
$22.09
Biofinity Multifocal contact lenses
Biofinity Multifocal contact lenses are lenses by CooperVision intended for wearers with presbyopia. These lenses have a monthly replacement schedule and are sold in a package of 6 lenses.Thanks to Aquaform® Technology, Biofinity Multifocal contact lenses retain moisture and inhibit age-related drying of the eyes. In addition, the lenses remain moist even without moisturizing eye drops. They attract and retain water, which decreases the risk of dehydration.
Presbyopia
Presbyopia is an eye defect that makes it difficult for people to focus on near objects, such as newspapers, or see well in low light. Biofinity Multifocal contact lenses enable clear, sharp vision at all distances.
The basic standard of high-quality multifocal contact lenses is sharp vision at all distances. Balanced Progressive® developed by CooperVision combines two different optical designs that ensure exceptionally sharp vision.
Biofinity Multifocal feature Aquaform® Technology. This innovative technology combines materials in a unique way and locks water into the lens. Aquaform® allows for a high oxygen transmissibility while keeping the lenses moist, soft and flexible.
Biofinity monthly contact lenses are intended for daily wear, but are also suitable for occasional sleeping or extended wear. They can be worn continuously for 30 days and 29 nights. However, this method of wearing should always first be approved by an eye care specialist.
This product is also available in a pack of 3 lenses.
Properties
Manufacturer:
CooperVision
BC:

8.60

DIA:

14.00

Pack size:
6 lenses
Add power:

+1.00 D

+1.00 N

+1.50 D

+1.50 N

+2.00 D

+2.00 N

+2.50 D

+2.50 N

Expiration:

12 months and more

Oxygen permeability:

142 Dk/t

Replacement schedule:

30 Days

Water content:

48%

Product name:

Biofinity Multifocal

Lenses Material:

Comfilcon A

Power range:

from -10.00 to +6.00

UV filter:

No

Extended or overnight wear:

Yes

Medical Device:

Yes
Smart
Alternative
Extremely breathable
Sharp vision across all distances
High level of hydration throughout the day
Smart
Alternative
Reviews
329

of our customers recommend this product
Comments
Do you have any questions?