Bausch + Lomb ULTRA (6 lenses)
Add a solution: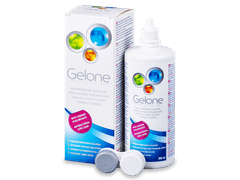 Gelone Solution 360 ml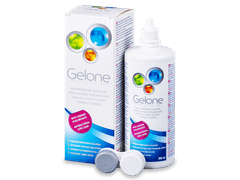 Gelone Solution 360 ml
$7.69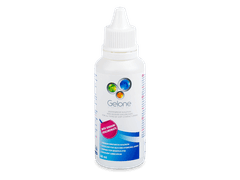 Gelone Solution 50 ml
$6.12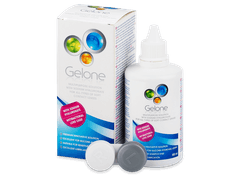 Gelone Solution 100 ml
$7.02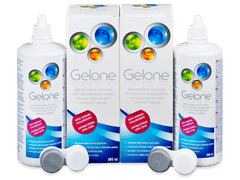 Gelone Solution 2 x 360 ml
$14.59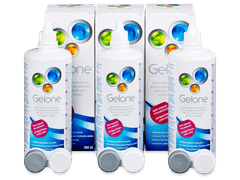 Gelone Solution 3 x 360 ml
$22.09
Other packaging:
ULTRA Monthly Contact Lenses
Bausch and Lomb ULTRA contact lenses are ideal for those with a relatively low level of short or long sightedness. They provide comfort and vision correction in all conditions without hassle. They are ideal for students, office workers, and those who regularly play sport.
Superior comfort for tired eyes
Staring at glowing screens makes you blink less. Reduced blink rates can contribute to your contacts drying out and other unpleasant symptoms such as blurred vision, eyestrain, tired eyes, and difficulty focusing. ULTRA's MoistureSeal technology helps fight these symptoms for up to 16 hours. Additionally their level of oxygen permeability is among the highest on the market at 163 dk/t.
Enhanced moisture
Bausch and Lomb ULTRA lenses are enriched with PVP, an advanced wetting agent that helps the lenses avoid dehydration and retain moisture. Their unique manufacturing process allows an exceptionally high level of this moisturising component.
ULTRA contact lens have a parameter range of +6.00 D to -12.00 D and are equipped with a light tint for easy handling.
Monthly lenses require the use of a high-quality contact lens solution and a suitable lens case for storage.
Properties - Bausch + Lomb ULTRA (6 lenses)
Manufacturer:
Bausch and Lomb
BC:

8.70,

8.50

DIA:

14.20

Pack size:
6 lenses
Expiration:

12 months and more

Oxygen permeability:

163 Dk/t

Replacement schedule:

30 Days

Water content:

46%

Product name:

Bausch + Lomb ULTRA

Power range:

from -12.00 to +6.00

UV filter:

No

Lenses Material:

Samfilcon A

Extended or overnight wear:

Yes

Medical Device:

Yes
Smart
Alternative
High comfort
Extremely breathable
Money-back Guarantee
Smart
Alternative
Reviews
196

of our customers recommend this product
Comments
Do you have any questions?