Add a solution: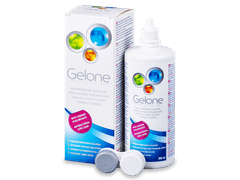 Gelone Solution 360 ml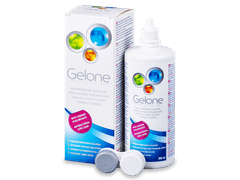 Gelone Solution 360 ml
$7.69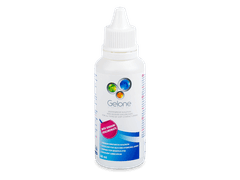 Gelone Solution 50 ml
$6.12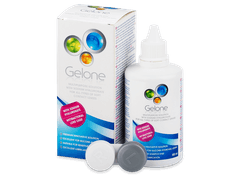 Gelone Solution 100 ml
$7.02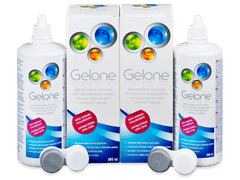 Gelone Solution 2 x 360 ml
$14.59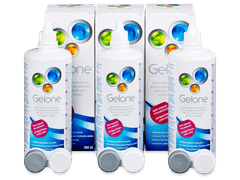 Gelone Solution 3 x 360 ml
$22.09
Acuvue Oasys
Acuvue Oasys are the latest generation of biweekly disposable contact lenses by the market's leading manufacturer in the field, Johnson & Johnson. Acuvue Oasys is a newer generation of the original Acuvue Advance Plus lenses, which were the first silicone-hydrogel contact lenses on the market.
All-day clear vision
Acuvue Oasys lenses are designed to perform well in even the most demanding conditions. Thanks to their silicone-hydrogel material, Sanofilcon A, the lenses offer exceptionally high oxygen permeability - 147 Dk/t.
Acuvue Oasys lenses contain the brand's patented wetting agent (Hydraclear Plus), which keeps the contact lenses sufficiently moisturised throughout the wearing period while resisting the accumulation of deposits which can lead to blurry vision and discomfort.
Suitable for sensitive eyes
These lenses are ideal for users with sensitive eyes and for those who are involved in daily activities where their eyes may feel uncomfortable or irritated, such as extensive computer work or spending time in air-conditioned environments. Thanks to their high oxygen permeability, the lenses are approved for extended wear (7 days and 6 nights without removing). However, it is necessary to consult with your eye doctor before beginning this type of regimen.
Recommended wearing time
The recommended time to wear one pair of lenses is determined by the manufacturer on the basis of the lifespan of the lens' material and it's ability to resist deposit formation. Therefore it is important to respect the replacement schedule for your health and comfort. Follow the guidelines for use provided by your optician to protect your eyes.
Properties - Acuvue Oasys (12 lenses)
Manufacturer:
Johnson and Johnson
BC:

8.80,

8.40

Pack size:
12 lenses
DIA:

14.00

Expiration:

12 months and more

Replacement schedule:

14 Days

Oxygen permeability:

147 Dk/t

Water content:

38%

Product name:

Acuvue Oasys

Power range:

from -12.00 to +8.00

Lenses Material:

Senofilcon A

Extended or overnight wear:

Yes

UV filter:

Yes

Medical Device:

Yes
Smart
Alternative
High level of oxygen permeability
High water content
Money-back Guarantee
Smart
Alternative
Reviews
490

of our customers recommend this product
Comments
Do you have any questions?